TRUCKS & TRAILERS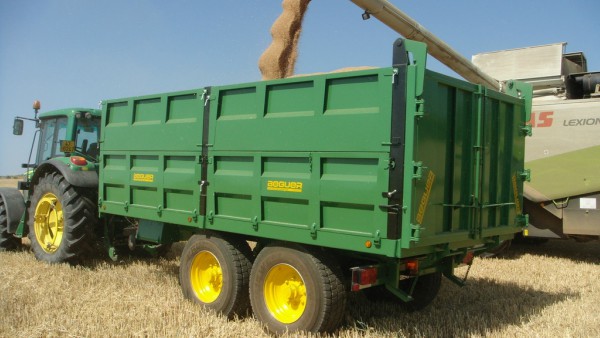 There are two options for hitching the Model 1910 Air Trailer to seeding or tillage machines:

Hitch View "Behind" - Model 1910 Air Trailer hitch at the end of the implement.
Hitch type "Between" - the model 1910 pneumatic trailer is coupled in the middle of the machine.
Each of the air drill hitch options has its own advantages. The 1910 Air Trailer does not obstruct the operator's view of the soil tillage machine when viewed from the "Behind" hitch. The wheels of the pneumatic trailer leave a track already on the sown area. At the sight of the "Between" hitch, the tillage and seeding machine successfully sows more than 15% on steep slopes. The operator can react in time to the clogging of the seed pipes with seed on the John Deere tillage and seeding machines thanks to one of two anti-clogging alarm systems.

In the first system: this is when one sensor is installed on each central seed tube.
In the second system: this is when sensors are installed on all the seed tubes.